Update: Sorry Doge fans, but the dogeapi is shutting down, and that's what we used to accept Dogecoin. We've had to withdraw Doge payment for now.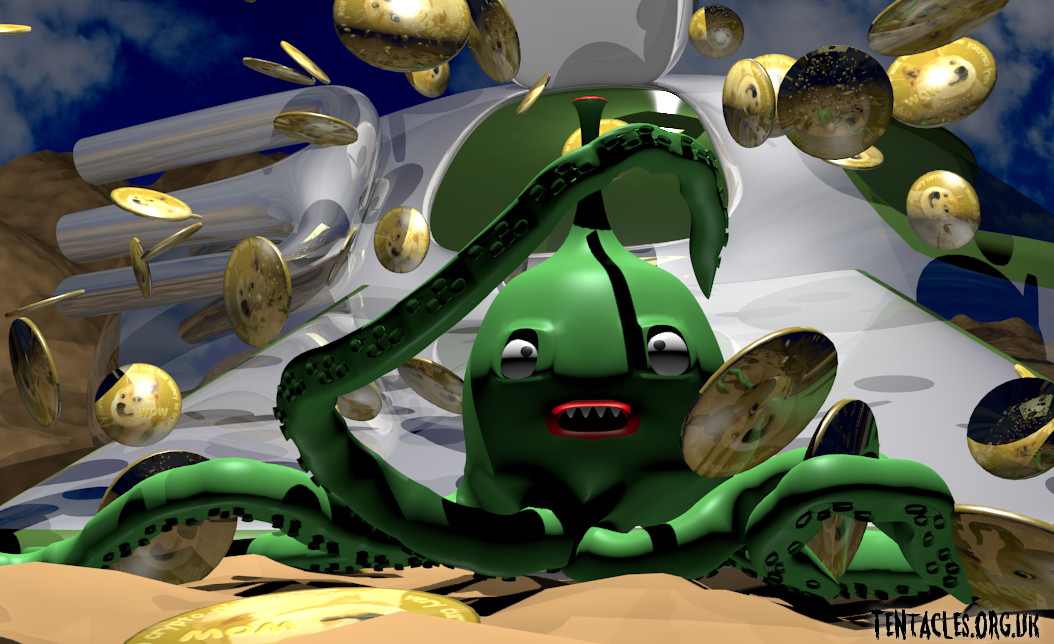 Wow! Dogecoin
Now Accepted!
Dogecoin Now Accepted
You've been able to pay-what-you-like in Dollars, Euros, Pounds and Bitcoin to download the Tentacles: After The End movie since release on the 23rd January.
But now you can also pay in Dogecoin!
Very Currency
Dogecoin is a cryto-currency similar to Bitcoin. Other than a few technical details the main difference is that there are more of them, each worth much less. There's like a thousand of them to a pound at the moment. There's also a good community of generous tippers trying to make it the defacto tipping currency on the web. And I believe the web needs a tipping currency, for digital artists, so accepting Dogecoin seemed like a natural choice.
Dogecoin's mascot is the internet-meme Doge, a Shiba Inu dog who has much adventure. Here's Weebl's video of him, coz I love Weebl.

The thing I, like about the Dogecoin is that just play money, it's monopoloy money, it's people being able to act like publicly generous big-shot by giving away HUNDREDS of almost completely worthless disney-dollars.
And that is exactly the micropayments system we've been waiting for, right?
As for how you pronounce it, I'm inclined to go with Weebl's view in the video. Doge Doge Doge Doge Doge Doge Doge.
Join us in Reddit's /r/dogecoin to learn more, and head over to our Buy Page to pay-what-you-like in Dogecoin to download the movie.
And if you just want to tip me some doge without even downloading the movie, send 'em to DCMjLezpumnsapvudfMZMk8vkUWccsuaGj and accept my thanks.