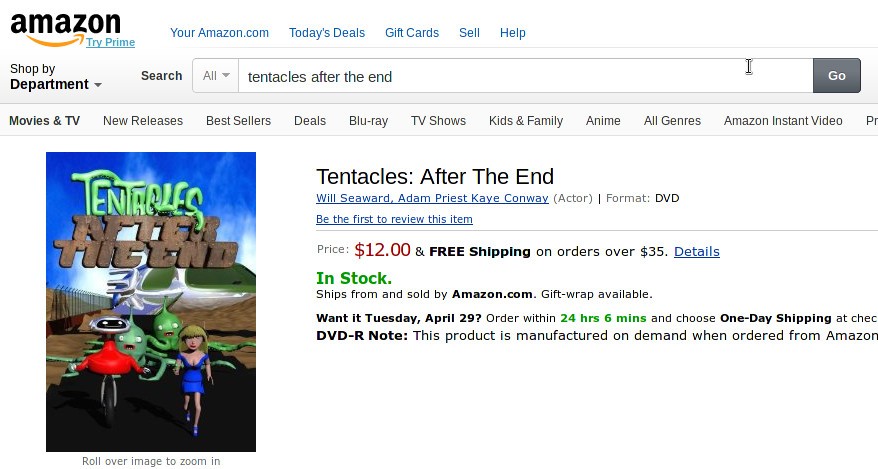 Available Now!
The DVD version of the Tentacles Movie is now available on amazon.com, you can Click here to order it
Yes, those of you who have seen the movie already can go there to submit a review of the film, and YES, that does help so we encourage you to do so!

We might even consider eating you LAST if you submit a review in time!