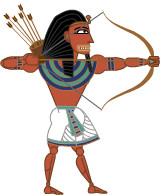 Microblog
Nina Paley's "This Land Of Mine" is really rather awesome. Looks like she's been cartooning on the net for a while doing some cool stuff, in the right way.
Her first animated film here is a history of the middle-east, set against a sutibly rousing nationalistic tune.
You can watch it at http://vimeo.com/50531435
You should also probably check the detailed history here as you read it. Then explore her website a bit.


*Subscribe*