Live-streaming my animation work in about an hour, using Blender to do mostly shape-keys and facial-expression stuff of a cartoon character in a cartoon style.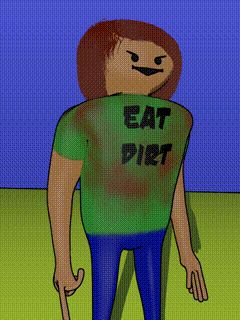 Inspired by the seeming success of Twitch TV, the rise of people live-streaming their programming work and the book show your work I've decided to live-stream all the work on my next cartoon, "Drunk Man and Shandy cs Captain Career".
In the second session here I plan to work mostly on facial expression of the generic character that all the main characters will be based upon.
You can watch the previous session or a five minute time-lapse.
Session two went well, faster than expected. Our generic-character can now move his eyes around and his mouth can sync to words and stuff.
You can watch the time-lapse version here in less than five minutes.