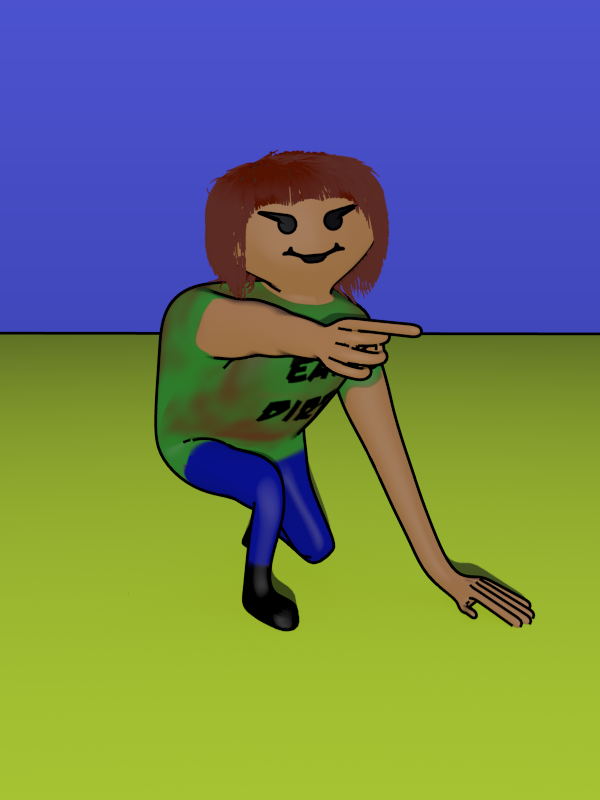 Inspired by the seeming success of Twitch TV, the rise of people live-streaming their programming work and the book show your work I've decided to live-stream all the work on my next cartoon, "Drunk Man and Shandy cs Captain Career".
First session will be Thursday 17th of September from 1pm BST (Noon GMT) for about four or five hours.
You'll be able to watch it here, and hopefully ask any questions you may have as I go.
I expect this to take two or three months most likely, with one or two 4 or 5 hour sessions per week. The schedule will be irregular, and you won't always get notice of when the next one will be, but they'll remain archived here on Tentacles.org.uk. if you wanna catch-up.
Using Blender and aiming for a pretty low-fi look, and will be cutting many many corners in order to be able to make it practical to make the whole thing single-handed in that time. Don't expect Pixar quality levels here!
The script is already written and I've recored some scratch vocals offline that'll be imported as we go. They may suffice but probably I'll aim to replace them with something better before the end.
I'll build the models, set up and animate each scene, and share all the .blend source files and any textures etc. created here in the Shared Sources section of the site.
Day one was a success, Generic Character created and we have this image at the end of it. The other characters will be based on this later.
Still need to build it's controls for face-emotions and lip-synch, which I may do Friday Evening. Tune in then!