Live-streaming my animation work in about an hour, using Blender to make the lead character himself. I'll be starting about noon.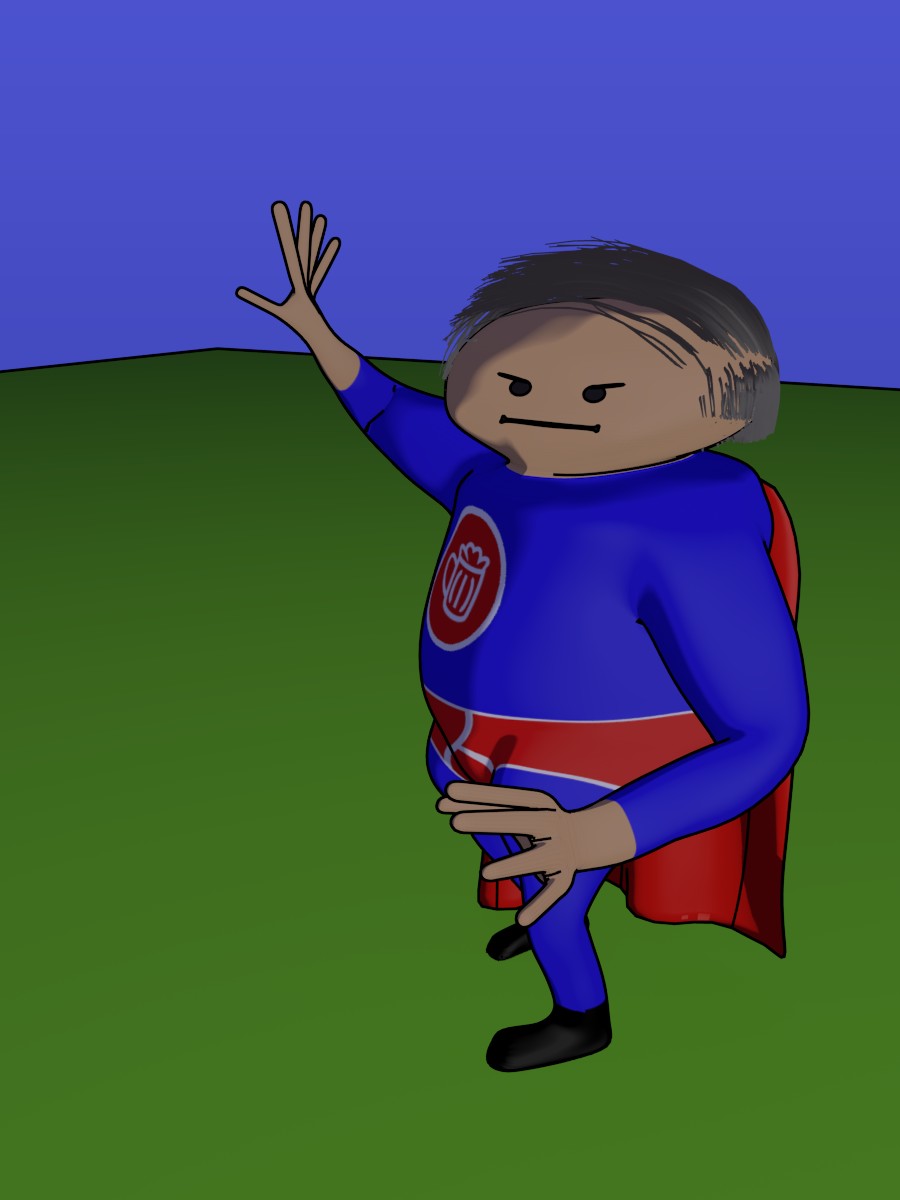 Inspired by the seeming success of Twitch TV, the rise of people live-streaming their programming work and the book show your work I've decided to live-stream all the work on my next cartoon, "Drunk Man and Shandy cs Captain Career".
In the third session here I plan to work on Drunk Man himself, a shorter squatter fatter version of the generic character with a super-hero costume instead of jeans and teeshirt and maybe a cape if I can be bothered and it looks like it'll work well.
You can watch the previous session or a three minute time-lapse.
…
Well, went okay. Managed to get a Drunk-Man character made. Though annoyingly his face shape-keys haven't carried over as I hoped they might. So next session will be doing the shape-keys all over again. Probably Saturday 26th in the afternoon. You can watch the archive below or the seven-minute timelapse version.