Time-lapse video of the third session's work on my new cartoon. Building the lead character. Five hours down to seven minutes.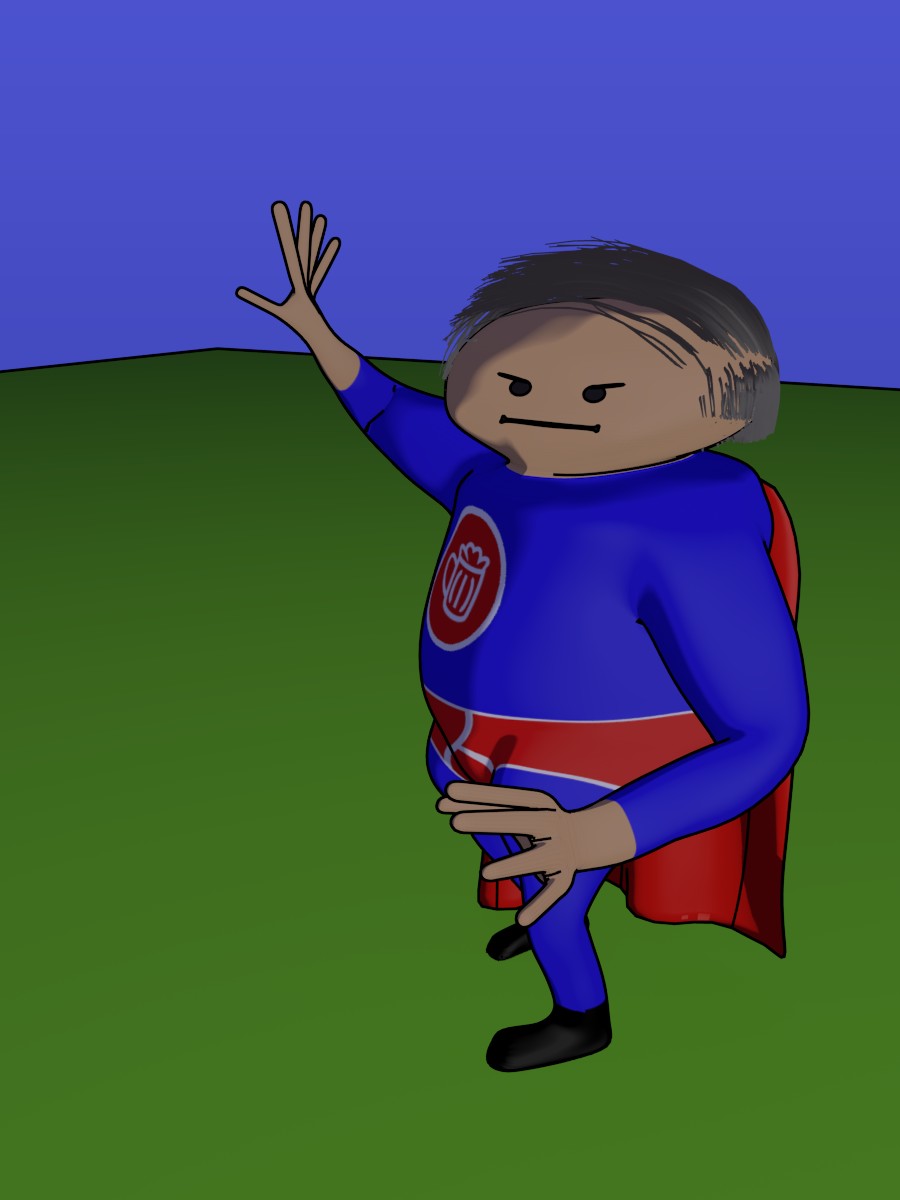 I build the lead "Drunk Man" character. Morph and change the generic character to be squatter, fatter, shorter and make the texture for his super hero costume.
Unfortunately the Google live-broadcast dropped the video channel for the last hour or so of this session while I made his hair and cape.